Fly-in Cinema 2024
Unieke Fly-in Cinema! Kijk zaterdag 25 mei 2024 vanuit je vliegtuig naar de film "………". Na afloop slaap je 'onder de vleugel'.
Registreren graag via … (nog niet beschikbaar).
Movie: ….. (after 22.00 local time)
Tickets: € 15,00 per person (pay at the desk of Outdoor Cinema)
Landing fees: € 25,00 per aircraft
Camping: € 5,00 per person per night (including mobile showers and mobile toilet unit)
Breakfastbox: € 10,00 per box (pay an pick up at De Vlijt from 08.00 hrs)
Dinner Saturday: € 17,50 American Style Hamburger with frites (via De Vlijt) until 20.00 hrs.
The prices are reserved from changes.
Flying procedures
During the fly-in on Saturday the following "fly-in" procedures are active:
Runway 21 LH : all traffic via reporting point A, outside the coast to point E for a straight in.
Runway 03 RH : all traffic via reporting points A and B for a direct right hand base leg.
Runway 30/12: normal circuit at 1.000 ft.
See also charts below.
Inbound Saturday
Outbound Saturday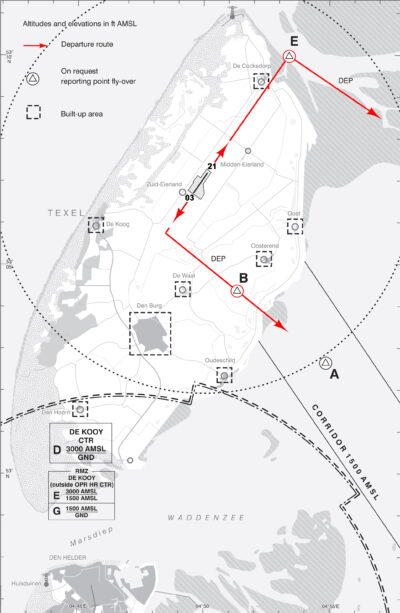 Please
* Maintain a minimum altitude of 1.500 feet over the island
* Avoid nature reserves and populated areas as much as possible.
Camping rules
– No waist at the airfield
– No noise during night hours
– Be careful in the dark around parked airplanes
– Smoking and open fire are not allowed
Participants
…
…
…