Dit evenement is voorbij.
Fly-in Cinema
Unieke Fly-in Cinema! Kijk zaterdag 20 mei 2023 vanuit je vliegtuig naar de film "Top Gun: Maverick". Na afloop slaap je 'onder de vleugel'.
Registreren graag via deze link.
Movie: Top Gun: Maverick (after 22.00 local time)
Tickets: € 15,00 per person (pay at the desk of Outdoor Cinema)
Landing fees: € 25,00 per aircraft
Camping: € 5,00 per person per night (including mobile showers and mobile toilet unit)
Breakfastbox: € 10,00 per box (pay an pick up at De Vlijt from 08.00 hrs)
Dinner Saturday: € 17,50 American Style Hamburger with frites (via De Vlijt) until 20.00 hrs.
The prices are reserved from changes.
Flying procedures
During the fly-in on Saturday the following "fly-in" procedures are active: http://www.texelflyin.nl/texel-airport-procedures/
Please
* Maintain a minimum altitude of 1.500 feet over the island
* Avoid nature reserves and populated areas as much as possible.
Camping rules
– No waist at the airfield
– No noise during night hours
– Be careful in the dark around parked airplanes
– Smoking and open fire are not allowed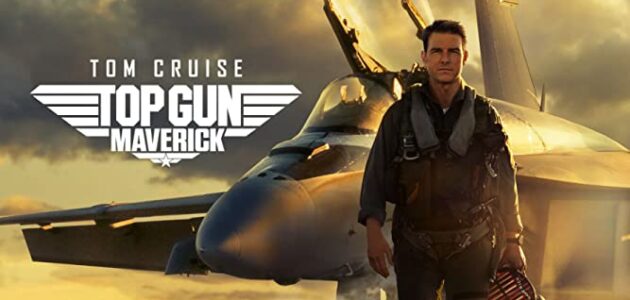 Participants
PH-CVT – C172
OO-PRS – C172
D-ENOT – RALL
D-EECV – C172
PH-4** – TL30
D-EBPX – DA40
D-ECKP – C172
N1990B – LUSC
D-EISU – P28A
D-GEMB – P68
D-EGCO- C172
PH-3R6 – PNR3
PH-VHC – SIRA
PH-3U1 – CH70
PH-GDT – BX2
PH-DHB – A210
PH-DHD – C172
D-EAFL – A210
PH-BBC – C182
PH-TEM – RV7
PH-VHK – P28A
D-EODA – TB20
PH-4P6 – TL30
D-EIKR – DR40
PH-ZCR – PA18
D-EGBS – P28A
PH-3P2 – EFOX
PH-1546 – DIMO
PH-TDB – KR2S
N10WD – RANG
PH-BVL – C172
N939PA – PA46
PH-RRR – P28A
PH-LOB – EUPA
D-ELQC – P28A
D-ESVM – RV9
PH-NET – AUS5
PH-VGC – C172
N147LD – SR22
PH-NCD – DR40
D-EMWD – P28R
PH-HLI – C172
D-MBSC – ULAC
N8289A – P28A
D-EEPY – C182
PH-KBA – C172
D-MSJH – FK14
D-EIST – P28A
PH-LVH – C172
PH-TWK – C172
D-EKKL – Da40
D-EFII – P28A
OO-145 – EUPA
PH-LRV – RV8
PH-MNX – RV7
HB-CDU – C182
D-EDWQ – C172
D-EZIP – P28A
PH-4.. – TL30
PH-KRI – C172
D-KRDP – DIMO
D-ENYS – CH7A
PH-… – C172
D-EOFH – C172 (Car)
D-EIBK – P28A
PH-MBW – SUBA
PH-BWR – C150
PH-PVG – C172
PH-… – C150
PH-BZT – RV12
PH-JBG – C172
PH-SPZ – DR40
PH-HLR – DR40
D-EEFI – C172
PH-FMO – C172
D-EDOM – HR20
PH-ACT – C172
PH-TGL – P28A
PH-PWP – RV7
PH-SKY – MCR4
PH-XYZ – DR40
PH-4B7 – WT9
PH-LCN – PELI
PH-GYS – C172
PH-TDI – DA40
PH-GED – AAT3
D-EGDL – AA5B
D-EJMF – B208
PH-SVU – DR40
D-EPJO – SR20
D-ESAN – P28A
D-EGCT – C152
D-EFCO – DA40
PH-VCH – PIVI
OO-KWT – C172
PH-944 – SF25
PH-EAM – C172
PH-ACX – DV20
D-MUDB – ULAC
PH-HGB – R44
D-EEPF – DR40
D-EVAC – DR40
N172PL – C172
D-EXMB – M20T
PH-4J9 – SIRA
PH-RAD – DA40
N5473L – AA5
D-MWUP – SD4
PH-EFR – C150
PH-PDN – C182
OO-HFE – C152
PH-USL – DA40
D-EBSR – DR40
D-KAGL – DIMO
D-KIOB – SF25
PH-AMD – EUPA
PH-COP – TOBA
D-EHHL – M20F
PH-JGW – EUPA
PH-RIW – R44
PH-YOY – MCR1
PH-3P7 – ULAC (day visitor Saturday)
F-HFDC – R44
F-JJDN – SHRK
D-MCOV – CORO
F-JAOM – ULAC
D-MPGG – ECHO
PH-CBN – C172 (day visitor Saturday)
D-ESTS – PA18
PH-UDB – DA62
PH-DON – C172
PH-4T2 – VL3
PH-VFC – P28A
PH-KRN – C182